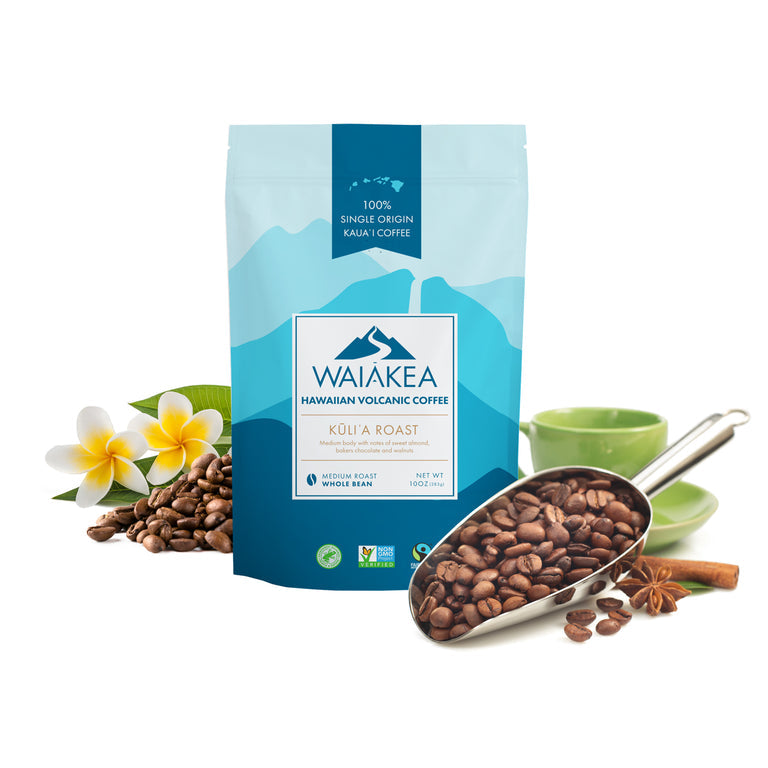 Introducing
Waiakea Hawaiian Volcanic Coffee
100% Hawaiian Coffee
Coffee that makes a difference. 100% Single Origin Hawaiian Volcanic Coffee grown in the most ideal conditions on the lower slopes of ancient Wai'ale'ale in Kaua'i, Hawai'i. Offering two unique coffee findings, both premium Arabica roasts which are believed to be the first species of coffee to have been cultivated. These small batch roasts offer sweet fragrant notes of chocolate, berries, and nuts all perfectly paired to start your morning off right.
Mālama I Ka 'Āina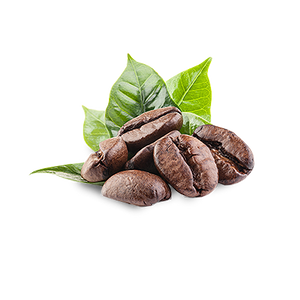 100% Recyclable Packaging

Did you know 99% of coffee bags aren't recyclable nor fully compostable? We have provided a coffee packaging fact sheet on our website with the hope of informing the public and preserving our planet: waiakea.com/coffeepack

Patented Smokeless Roast Process

VS CONVENTIONAL ROASTERS:
Certified Carbon Neutral Supply Chain

100% Recycled water drip irrigation

100% Hawaiian Coffee, the only premium coffee grown in the USA
1 Pound
=

1 Book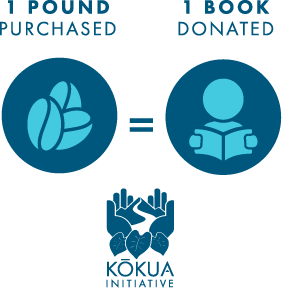 Supporting Our Keiki With Our Coffee
Here in Hilo, 1 in 6 adults struggle with basic reading and writing, and an average of only 30% of children are developmentally ready for kindergarten. For every pound of Waiākea Hawaiian Volcanic Coffee purchased, Waiākea will donate a book to a child in need in Hawai'i through our award-winning Kōkua Initiative.