Liliko'i Lovers Set
Regular price
$65.00
$65.00
Regular price
Sale price
$65.00
Unit price
per
Sale
Coming Soon
Description
This one's for the Lovers... Liliko'i Lovers! We've gathered all of your favorite Liliko'i products for you to enjoy in this exclusive set!

Set Includes:

Liliko'i Syrup (8 oz.)

Liliko'i Butter (7 oz.)

Liliko'i Jelly (8 oz.)

Liliko'i Balsamic Dressing (6 oz.)
Gift Wrapping Included: All gift sets are sustainably packaged in insulated totes and come with a personalized gift tag. Our Kahuku Farms tote will keep your gifts safe in transit and double as a reusable lunch bag!


Message from the Kahuku Farms 'Ohana:


We are so much more than a farm! 
Our families have been farming on the North Shore of Oahu for 100 years. Today our parent company, Matsuda-Fukuyama Farms is a wholesale business growing food for our local supermarkets and restaurants. 
Out of a need to diversify our family business (because farming is so risky), my husband Judah, sister Kalyn and I stepped up as the 4th generation and created the Farm Café at Kahuku Farms. – Which is a TRUE Farm to Table experience where we actually brought the tables to our farm.  
We are known for our Smoothies, Pizza, Liliko'i Butter- Butter Mochi and we are Home to the first locally grown Acai Bowl -made with acai berries so fresh it was harvested right from our fields.  
We also created a line of jams, jellies, dressing and Everyone's favorite – Liliko'i Butter. 
Our Fan Favorite Honey Mango products include honey from our hives as a natural moisturizing ingredient!
And our farm fresh chocolate features cacao grown right here on our family farm! We hope you Enjoy. ;)
View full details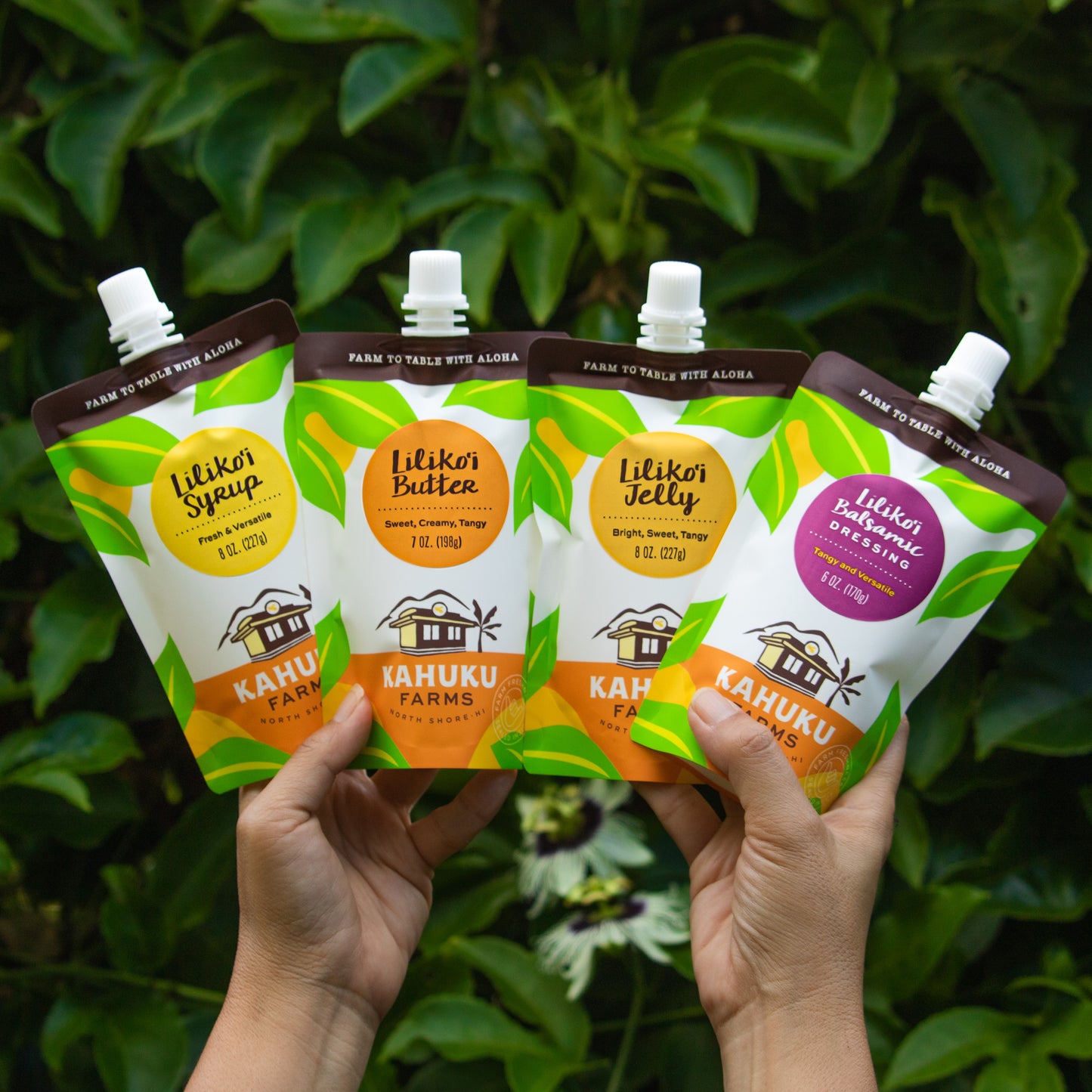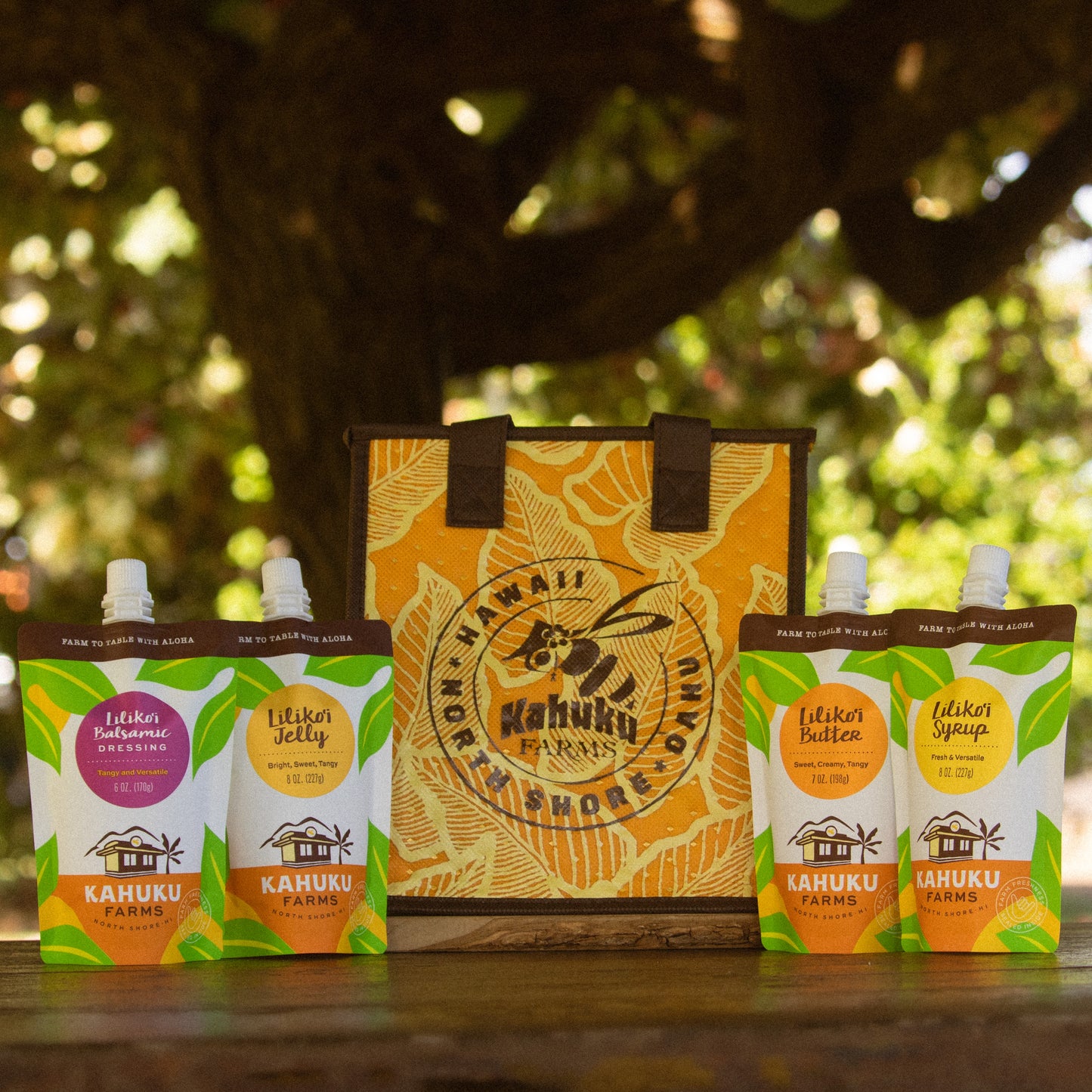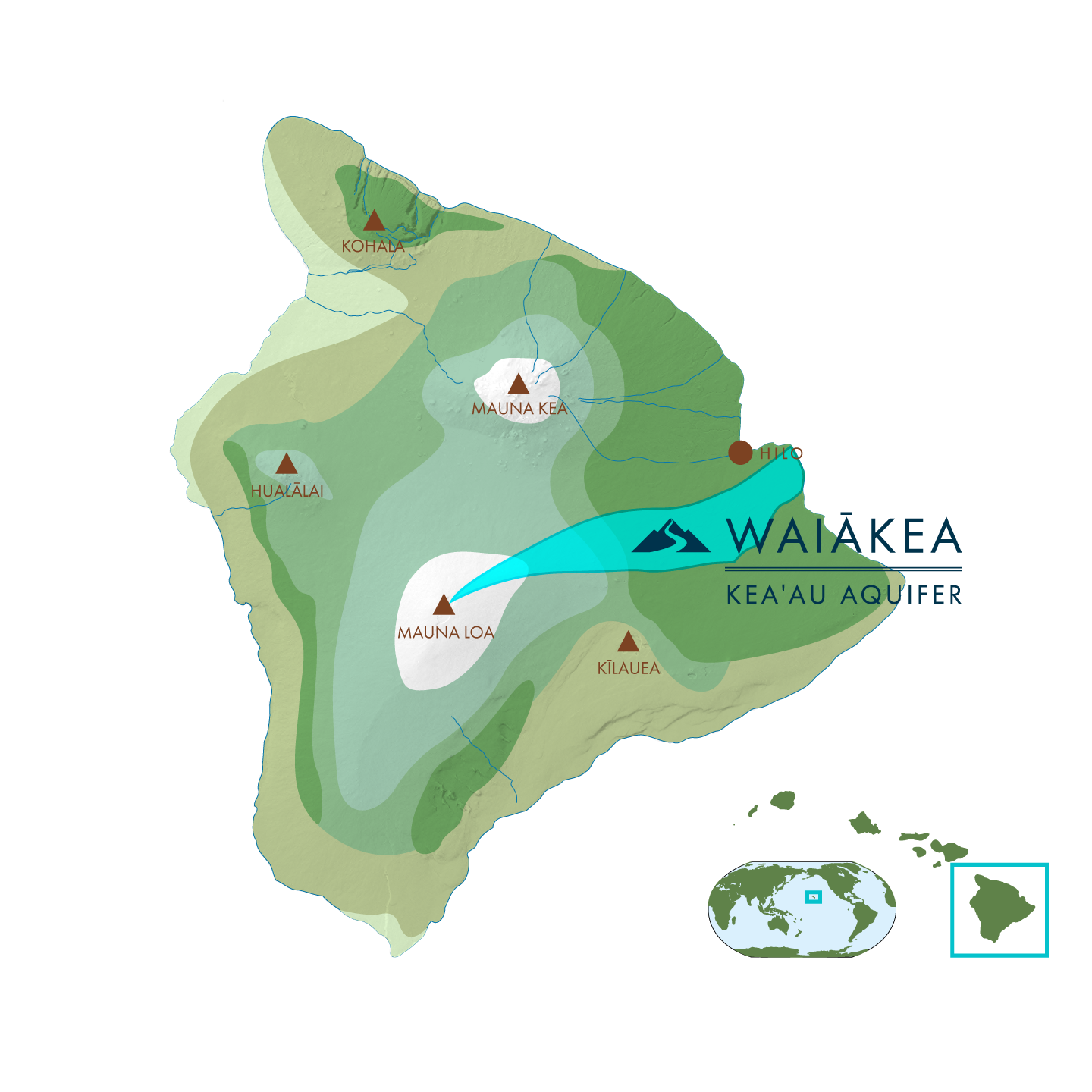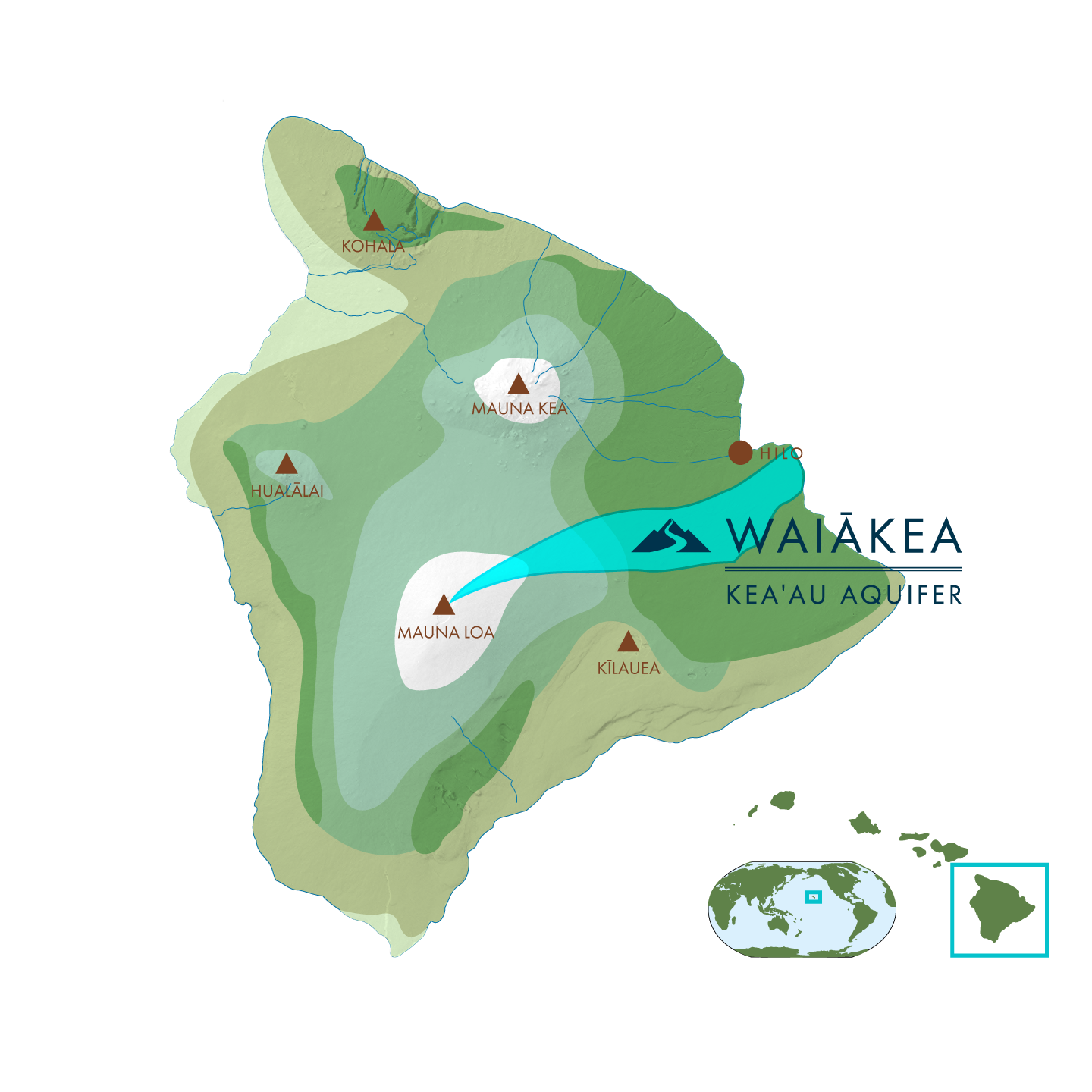 LIVE HEALTHY
A Proud Product of HILO, HI
Completely isolated from the rest of the world, Waiākea® offers purity in its ultimate form. Located just outside the quiet town of Hilo and surrounded by rich, bio-diverse forest preserves, a deep well source sits at the eastern base of the Mauna Loa volcano, one of the purest environments on Earth. Originating atop the volcano as rain and snowmelt – the water slowly filters through thousands of feet of porous, volcanic rock, re-emerging at the surface as refreshingly crisp, naturally alkaline water. As keiki o ka 'āina, or "children of the land," it is our responsibility to protect the natural resources of Hawai'i – and as protectors of our pristine source, we promise to responsibly share Waiākea with you, never depleting our precious gift.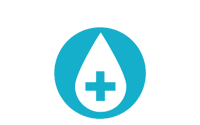 HEALTHY
Naturally alkaline with pH range of 7.6-8.2 from naturally occurring essential minerals such as calcium, potassium, silica, magnesium, and more.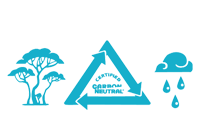 SUSTAINABLE
Certified CarbonNeutral from sip to source. Bottles made from 100% recycled material. Use less than .003% of source's sustainable yield.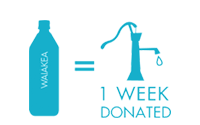 ETHICAL
1 case = 1 month of clean water to Malawian villages in need & local community support through our Kōkua Initiative.